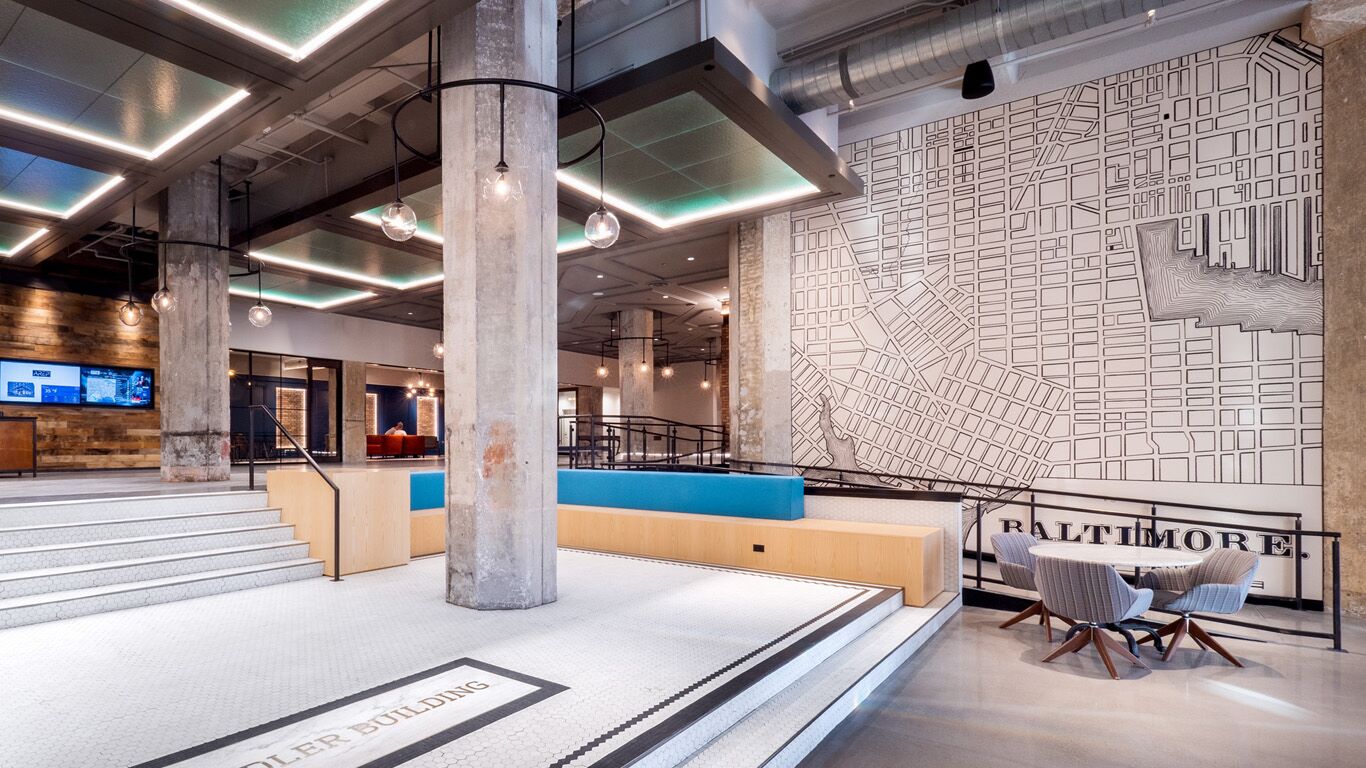 September 24, 2020 —
The Candler Building: Back from the brink. Meet 700 East Pratt
Baltimore: a culturally diverse city where former industry glory is under current renewal.
Baltimore's modern history dates back to 1729 where urbanization of the new city happened steadily. The city's rich lands made it a hub for international commerce and attractive for industry that made way for grand manufacturing and production of goods. Cities, like Baltimore, with a rich industrial past did not adapt quickly enough to post-industrial economies. This left a plethora of abandoned buildings and sites that are waiting to be revived.
Baltimore needs its population to grow, and urban revival is a huge focus to help with this. The renewal project was put on the radar a while back and new life is already beginning to shape some of the magnificent once derelict buildings. A golden opportunity lies ahead.
Former offices are converted into apartments, food halls are popping up and the famed harbor district is being renewed. A success story to add to the city revival is 700 East Pratt, an iconic building that sits at the Inner Harbor waterfront in the city's business district. The site: The Candler Building, a 12-story robust piece of architecture that proudly shows off its industrial roots. Fittingly, it was one of the first builds in Baltimore that was created with reinforced concrete.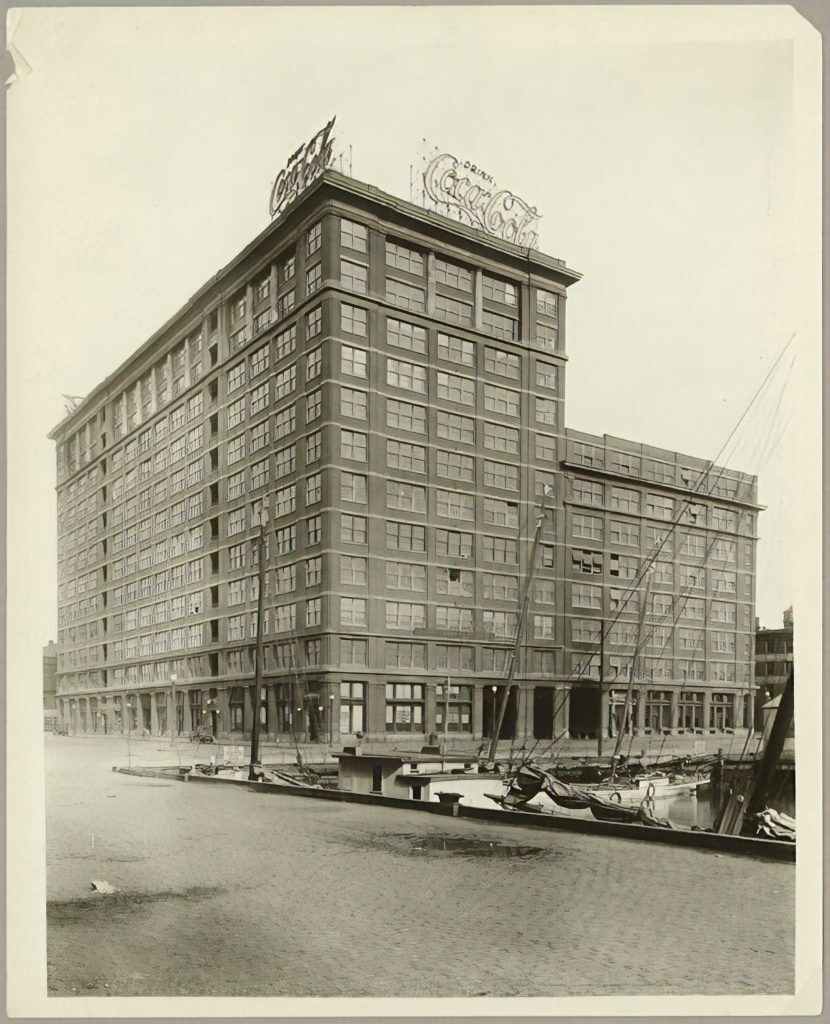 The site that measures almost 600,000 square feet of floor space was built by the Coca Cola founder and once home to the Coca-Cola warehouse. Later the headquarters of ExxonMobil and Firestone Tire and Rubber Company, and the Social Security Administration took up the space. The renovation project was completed with a sublimely suited interior that has kept the building's industrial roots central. The space was totally reinvented but left hints of its authentic story, to serve a new market seeking context, interaction and authenticity where industrial manufacturing meets urban cool.
The design process became a research project of the site's celebrated and well documented history. Design elements with lots of attention to detail such as: a massive custom illustration of an old Baltimore map as a key feature in the lobby entrance, the additional use of historic photographs remastered at large scale and restored color dress the hallways, the green-tinted Coke glass that has been used to eternalize its past, and hand painted signs that help you discover a bit more about its initial tenants; these layers weld its revival to its rich and celebrated history. The design project was approached from an experiential perspective, where the customer experience lies at the heart to connect people to place. The result is a workspace that is cool, comfortable and functional where people spend their time and learn about their workplace neighborhood.
The interior radiates tons character with an ode to its origins, in the form of textured finishes, concrete pillars, exposed bricks and steel framing. Custom signage elements with blackened steel create a connection to the building's industrial and manufacturing roots.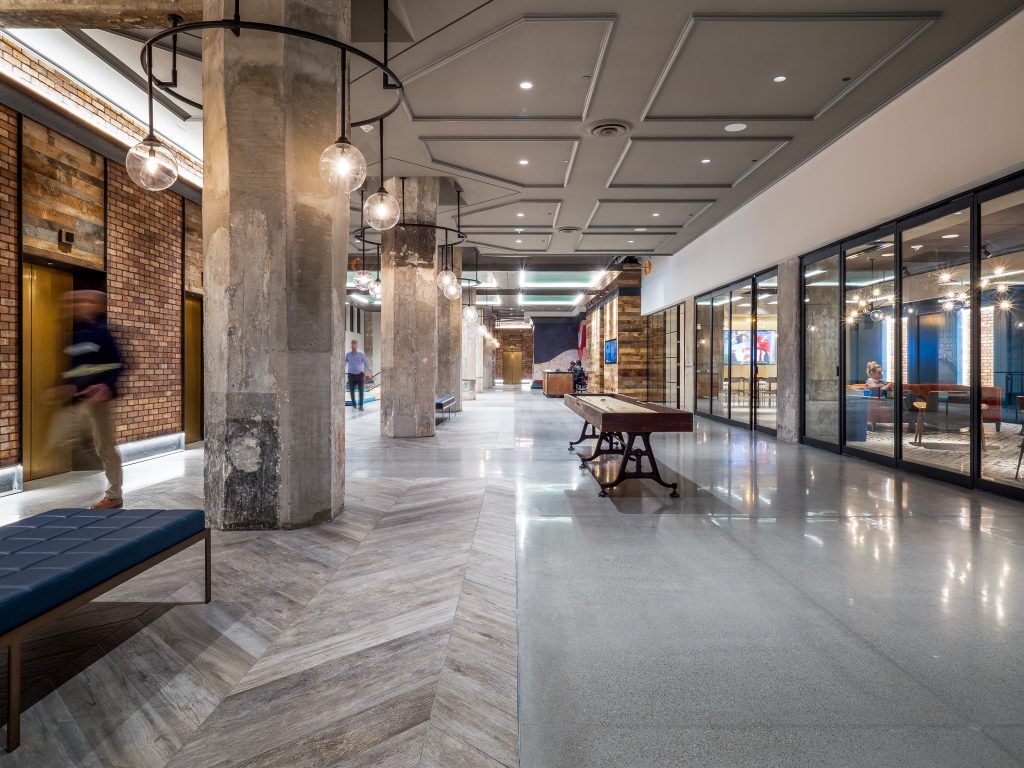 The space proudly showcases its grand open spaces, with a large lobby area where you can feel the texture of a wallcovering showing the Betsy Ross flag, and dotted around are social zones, which offer a great place to connect with others and work. 700 East Pratt stands tall among the other newly revived sites in the city.